Celebrating over 30 years in business! 1990-2023
 SHIPPING IS FREE!
EASY & QUICK TO USE!
Just insert into your hat, and twist the adjustable handle to retain or stretch your hat!
RETAINS & STRETCHES!
The Hat Retainer can retain your hat's current size, or stretch to  increase the size as desired (within limits)
GOOD FOR THE ENVIRONMENT
Made from recycled, durable polycarbonate plastic and packed individually in recycled boxes.
The Hat Retainer: Never Underestimate the Pleasure of a Perfect Fit!
There's probably no article of clothing in the western wear industry as misunderstood as the western hat. A hat that doesn't fit stays in the closet, and a hat that fits get worn.
Even quality hats need care because temperature and moisture variations can change the way a hat fits. Extreme heat and cold make the material in even the best hats expand and contract.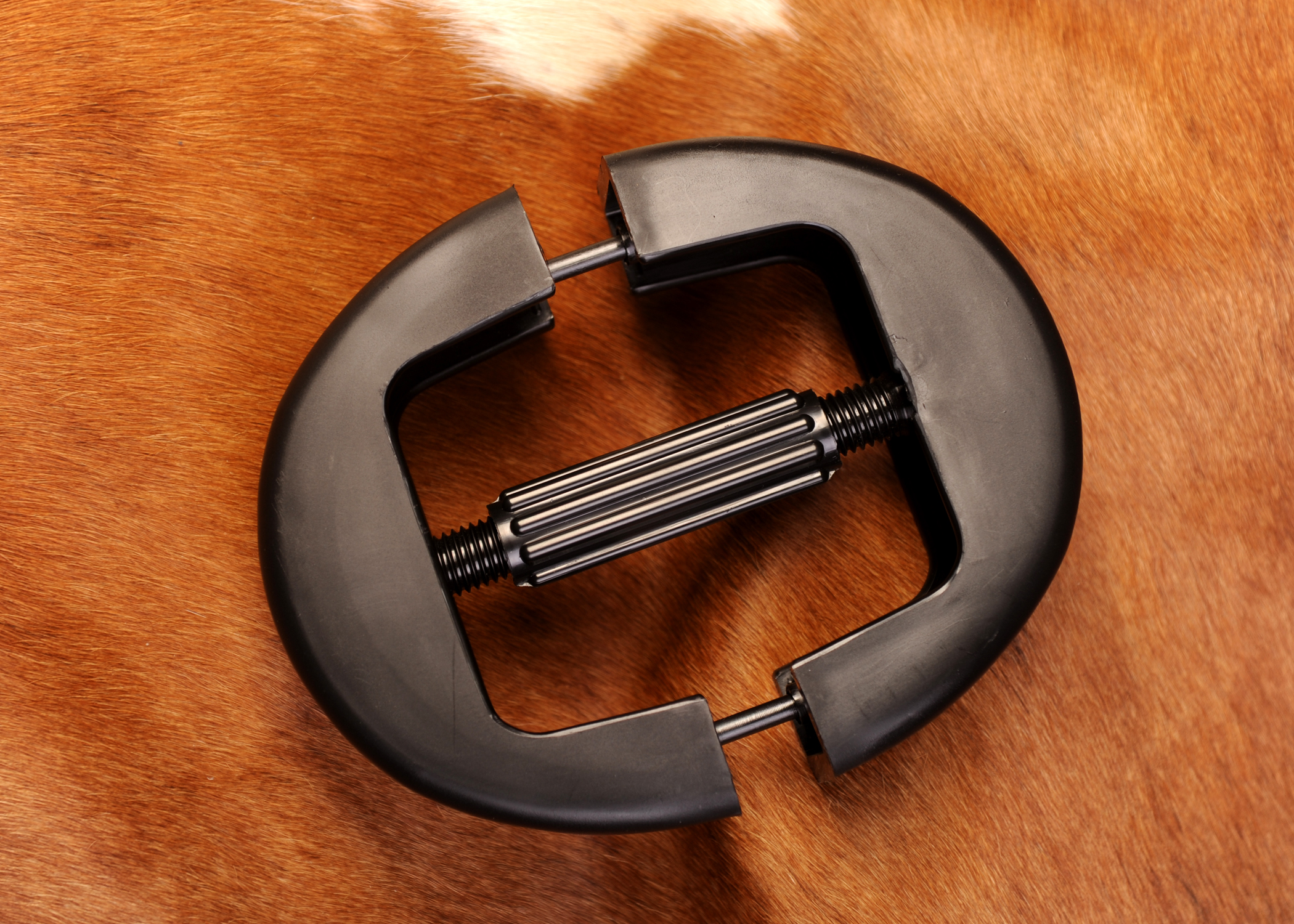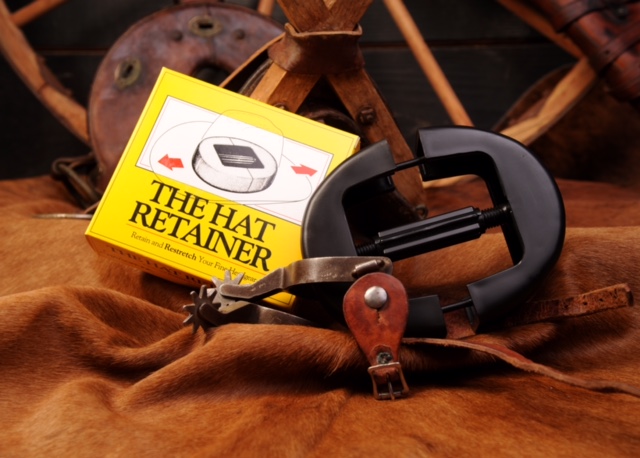 The HATSOFF Hat Retainer is a modern remedy for that rather old problem. Constructed of recycled durable polycarbonate plastic, the Hat Retainer is inserted into the hat when the hat is not being worn, and the adjustable handle is given a firm twist, retaining the size of the hat. It can also be used as a hat stretcher to increase the size of a hat, within limits, if the wearer is perhaps a growing youngster. Ongoing comfort is one of the most important facets in headwear.
Good for the environment. Made from recycled plastic and packed individually in recycled boxes.
Also sold through fine hat shops, Western Wear stores and catalogs, and each year at the National Finals Rodeo's "Cowboy Christmas"  in Las Vegas, Nevada.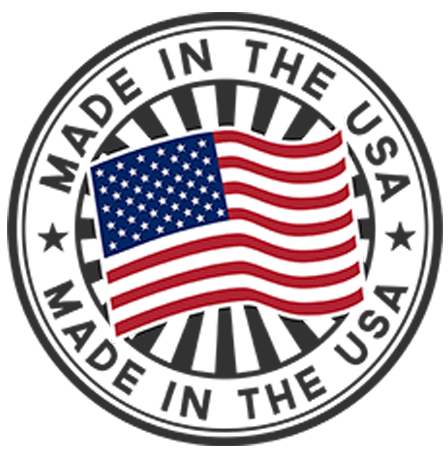 THE HAT RETAINER
ONLY $37.50!
FREE SHIPPING
New Mexico residents: sales tax will be added to your purchase.
SATISFACTION GUARANTEED!